Scuba Diving at
Turtle Island
The best diving from Jaco Area. Get ready for an unforgettable diving experience as you immerse yourself in the pristine marine wonderland of this paradise
Scuba Diving in
Turtle Island
The best diving from Jaco Area. Get ready for an unforgettable diving experience as you immerse yourself in the pristine marine wonderland of this paradise
Connect with Turtle Island
Welcome to our fantastic tour package that includes a visit to the ever-popular TORTUGA ISLAND! This beautiful destination is a highly sought-after spot for travelers, making it a must-visit during your vacation.
Explore the underwater ecosystem and marvel at the different marine species, including the colorful Angelfish, the charming Porcupinefish, the elusive Morays, the agile Needlefish and the elegant Spotted Eagle Rays.
Included in this Tour
Price
2 tanks for $255 IVA included
Best diving from Jaco Area
As a travel agency, we offer the Tortuga Island tour, which departs from Playa Herradura at 7:00 in the morning. Please note that this tour is not available every day, so we strongly advise making your reservation in advance to secure your spot.
The price of the tour may be slightly higher than other destinations you might find. This is because the tour operator we work with chooses to conduct the experience with small group sizes. By keeping the groups small, they can provide a more personalized and enjoyable diving experience for each participant.
Despite the slightly higher cost, the Tortuga Island tour remains the best option for diving in the Herradura and Jaco area. The smaller group size ensures a more intimate and immersive encounter with the underwater world, making it a truly unforgettable experience for diving enthusiasts.
Contact us now to reserve your place on this exceptional diving adventure to Tortuga Island!
About the tour
The tour begins with a delightful 1-hour boat ride, where you can enjoy breathtaking views of the Pacific Ocean and the scenic NICOYA PENINSULA. While the visibility may vary, it's among the best you can find in the central Pacific region.
During the boat ride, keep an eye out for playful dolphins, acrobatic manta rays, and graceful sea turtles. With a bit of luck, you might even catch a glimpse of humpback and pilot whales.
Once we reach the beloved TORTUGA ISLAND, get ready for an unforgettable diving experience at some fantastic sites. The island's charm attracts visitors from all over the world. While the visibility might not be crystal clear, the underwater volcanic rock reef still hosts a diverse range of marine life.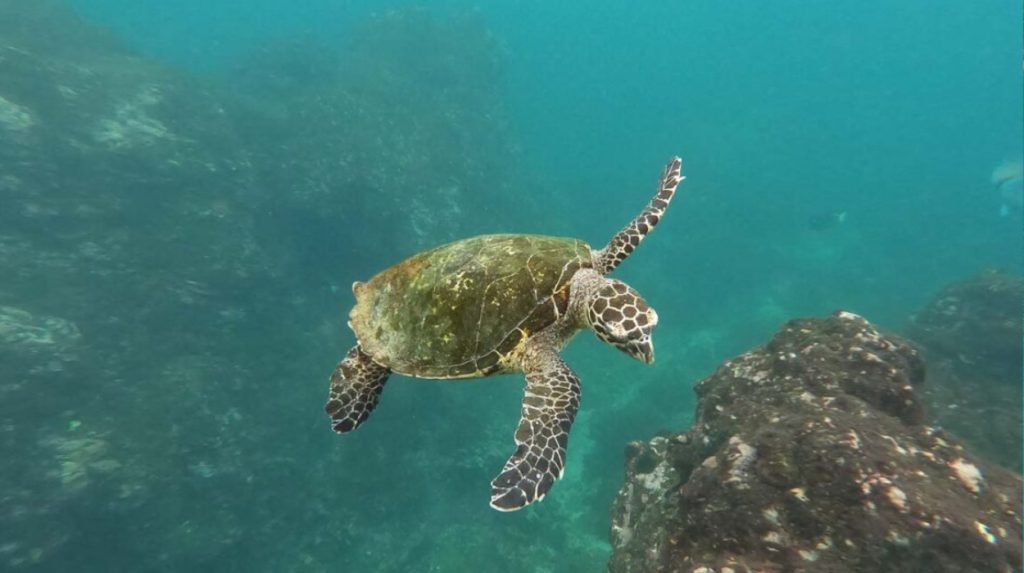 If you're fortunate, you might even spot the serene white-tip sharks, adding an extra touch of excitement to your underwater adventure.
Don't miss the chance to join this fantastic tour that promises exploration and takes you to the popular paradise of TORTUGA ISLAND, creating cherished memories that will stay with you for years to come.
Reserve your spot now and immerse yourself in the magic of this exceptional experience!
About Turtle Islands
Turtle Island, known as Isla Tortuga in Spanish, has a rich historical background in Costa Rica. Before becoming a popular tourist destination, the island held significance for the indigenous Chorotega people.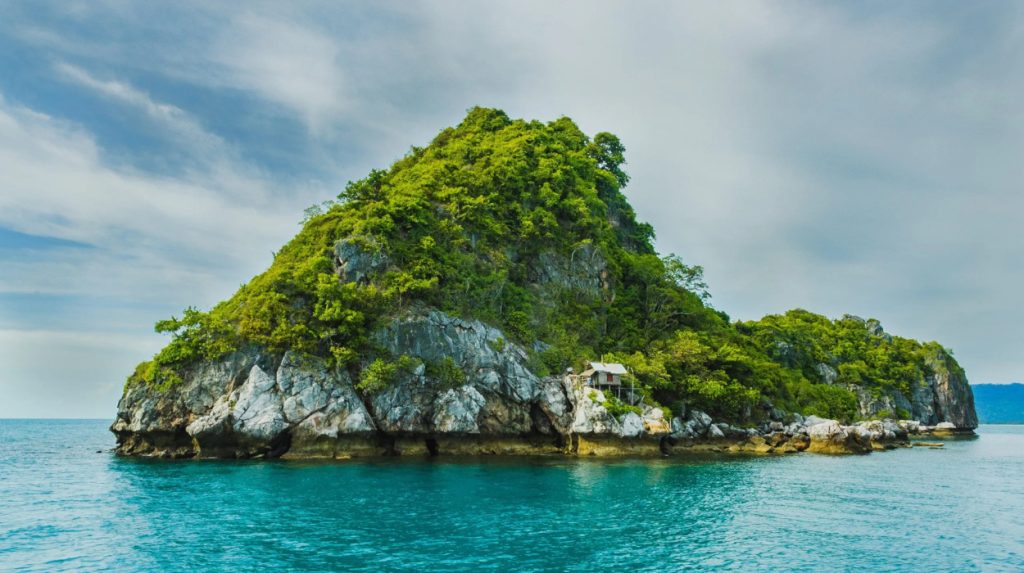 These pre-Columbian inhabitants utilized the island as a fishing and trading spot, leaving behind archaeological evidence of their presence, including pottery fragments and tools.
During the 16th century, European explorers arrived in the region, and Turtle Island, like many other parts of Costa Rica, came under Spanish colonial influence.
Throughout the colonial period, the island remained a strategic point for trade and navigation in the Gulf of Nicoya. Over time, various settlers visited the island, and its role in the region's maritime activities continued to evolve.
In the 20th century, as Costa Rica began to emphasize conservation and eco-tourism, Turtle Island found its place as a protected area within the Curú Wildlife Refuge.
The refuge, established in 1983, encompasses the island and the surrounding coastal areas, aiming to safeguard its rich biodiversity, including nesting sea turtles, numerous bird species, and diverse marine life.
Today, the island attracts tourists and diving enthusiasts who seek to explore its pristine waters, lush landscapes, and learn about its historical and ecological significance.
What to bring?
Preparing for Your Exciting Scuba Diving Adventure:
To ensure a seamless and enjoyable trip, here's what you should bring on board. Remember to pack your scuba diving license, towels, and cameras. Rest assured, the onboard facilities provide ample dry space to keep your belongings safe. We recommend carrying some extra cash for tips or any additional services you might require during the visit to the island.
Prioritize your well-being during the journey by staying sun-safe with sunscreen and a sunhat. If you tend to get seasick, it's a good idea to take motion sickness tablets before boarding. For personalized medical advice, consulting a pharmacist or your doctor is always a wise step.
Bear in mind that ocean conditions can get rough and windy, especially on the return journey, which might lead to a wet and bumpy ride. However, the thrill of the experience is part of the adventure!
To expedite the process, kindly have your diving license ready to show the staff when completing paperwork. If needed, we can arrange pick-up from your accommodation for added convenience.
Contact our travel agency for assistance in booking your tour to Isla Tortuga. We'll ensure you have an unforgettable experience in this tropical paradise!
Cancellation Policy
Please note that reservations require a deposit for confirmation. A 48-hour notice is necessary for a refundable deposit. Cancellations made beyond this period will result in a non-refundable deposit.
Any transfer fees incurred during the trip will be the customer's responsibility.
We're here to make your diving experience smooth and enjoyable. Feel free to reach out for any further assistance!
Ready to connect with Turtle?
2 tanks for $255 IVA included
Explore other amazing Tours